Discovery of the Control Room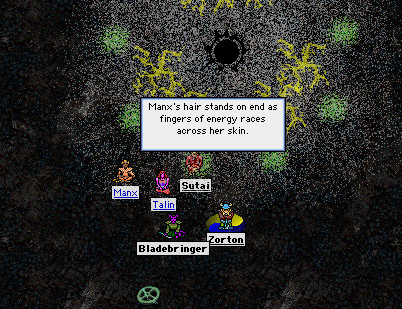 Bladebringer sent the following report to TMN:
Shortly after the chaos storm had hit, I decided I would hit the Cloud for some coins (and earth knowledge)! On my way out, I noticed the weird patch of ground which leads into the control room. The place looked pretty mystic-y, so I recruited Sutai, and Talin and Manx just in case pathfinders were needed. After (secretly) experimenting with the controls for several hours, our team could not figure out the purpose of the control room. This honor was left to Phiros' team of mystics! Later that same day, the Cloud was sucessfully "driven" to the mirror to allow people to obtain Cloud access! This is a great day for Puddleby!
Posted by Para at
02:24 AM