Rebels Overrun Puddleby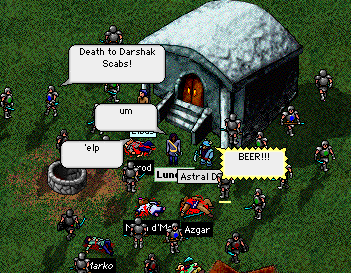 TMN BREAKING NEWS
Rebels have overrun Puddleby and have held the town for an extended period. Read more in Lundar's most recent update on the ELF Blog.
Updates:
Bakunan reported to TMN: 'This flaming zombie image is from the late stages of the rebel invasion, when rebels were on fire. The fire was 'contagious.'"
Merlisk sent this image of East Gate in flames.
The ELF Blog has reports on the ongoing progress of the invasion and the end of the invasion.
Posted by Para at
11:42 AM