Lake Leonin & Hippie Beach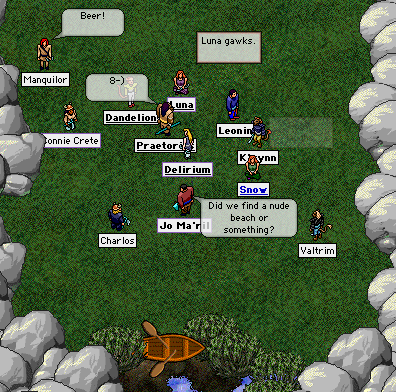 K'vynn sent the following report to TMN:
On the 69th day of Summer, 560, after the chaos storm, I and a few others sensed something . . . strangely slimy in the lands. Consulting with Leonin, he went to find what I and a few other mystics had sensed. Falinea's Blade summoned a few others to assist: Charlos, Praetorius, Valtrim, Snow, and Ansset.
From the lake, going north as seen, Manquilor had his pants stolen by the orga when he fell. This left the ladies gawking, and others followed suit. They stripped their clothes off and went north against the orga in bare . . . bottoms. Ansset comments that this is the orga path he noted some time ago. Indeed, we discovered a snell north of the beach with the orga. We did not have the time to get far due to time on the members' part but enough to identify some pits and how we'd have to stage our rods in a future trip. The lake itself was a large circular lake that was found by Leonin. The "beach" was nicknamed Hippie Beach after Manquilor's lost pants.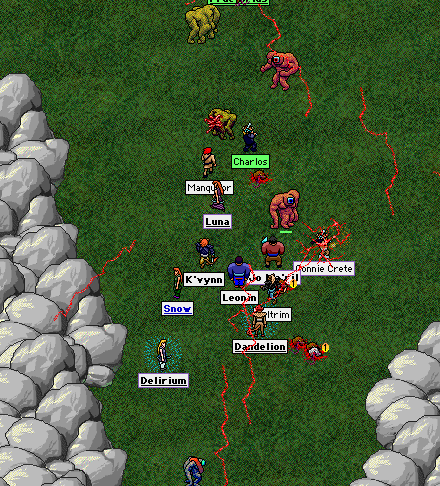 Posted by Para at
07:25 AM