Largo's Resignation: The Fallout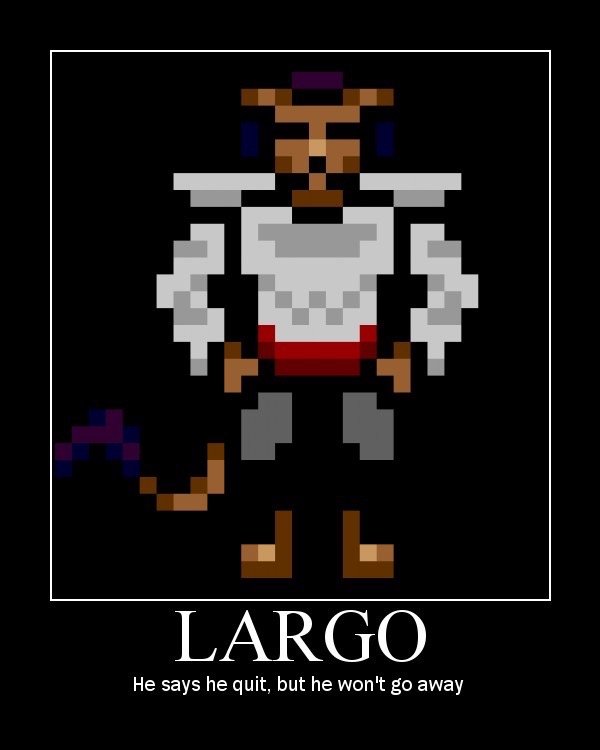 TMN received the following report from Lynne Arr'shan:
Dear Editor-in-Chief Paramedic,
I've been investigating Largo's resignation and interviewing exiles about town about the future of the Fen Presidency. I will continue to monitor this situation as it develops, so please consider this piece the first in a limited series about the fen presidency.
As a non-partisan journalist, I recognize my obligation to serve as a watchdog over public affairs and government. I have endeavored to keep my reporting on this matter fair and accurate. I know that inexpensive widespread visionstone technology has made times tough for print media in the Lok'Groton, so I am willing to waive my fee in this instance.
Best,
Lynne Arr'shan
***
EXILES RESPOND TO LARGO'S DECREE
By Lynne Arr'shan, unofficial, unlicensed, unauthorized, unaccredited, and completely freelance junior cub reporter for the ThoomCare Media Network
As regular readers of ThoomCare already know, Former Fen President Largo recently resigned after a storied 49-year term to 'make way for new leadership'. In response to queries from ThoomCare, KPUN, and SNN reporters, Largo expressed his commitment to the peaceful transition of power, but declined to immediately name a successor candidate to represent the Largocratic party in the next election. Largo stated that he intended to remain in the lands "as a friend, not a leader," which sources on the scene described as 'gratuitous pandering'.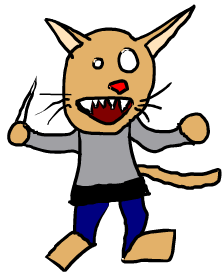 Immediately before his resignation, former Fen President Largo decreed that candidacy for the position of Fen President shall no longer be restricted to Fen'neko. While this decree implies that candidacy for the office of Fen President has heretofore been restricted to fen'neko, public record clearly indicates that this is not the case. While only fen'neko have ever been elected to the office, both Stylunk (a ghorak zo) and Phineas/Fen-eas (an ostensible human) have all made their way onto past ballots through legitimate means.

It is unclear at press time whether Largo's move was the result of ham-fisted misdirection, well-intentioned incompetence, or bad information from an advisor.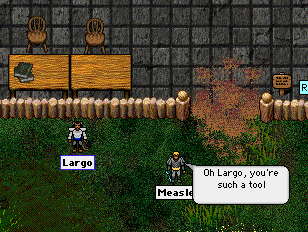 Largo's office did not respond to our request for comment, but this reporter was able to track Largo down in town center shortly before a recent Connie mosey. His hair was immaculate, and he was wearing a handsome but subdued maha pelt shirt. When pressed on the matter of his pointless and potentially obfuscatory decree, Largo flashed an angelic smile and made direct eye contact: "Sorry, I'm afraid I don't know what you're talking about… Who do you work for, again? Are you with Skirwan?"

In this reporter's entirely subjective estimation, he probably did know what I was talking about.

Regardless of the reasoning behind the decree, many exiles – especially Largocratic loyalists – have cheered the move. Inu Teisei, an exile of both sylvan and fen'neko descent who ran against Largo during the election of 572 but claims to have voted for him anyway, was thrilled at the opportunity to extend her family's political influence: "I love it – I always wondered why it was limited to just fen, so I think it's about time. I have nominated Pun'isher (to no one)." Again, the Office of Fen President has never been restricted to fen'neko.

Kitlin, a fen'neko healer and long-term Puddleby resident, offered a diplomatic perspective on the matter, emphasizing the dual importance of inclusivity and of representing fen'neko cultural experiences in Puddleby's anarchic and occasionally oblique power structure. "While it is encouraging to open the candidacy to others, I do not see how one can be a fen president without being fen. [However,] good Mr. Kensington is a thoom raised by fen. I can imagine him qualifying for being a fen president though not being fen."

Representatives from the Orga Camp, of course, have responded to the power vacuum created by Largo's resignation with calls for a Bartok candidacy. Most of the exiles I've been able to interview about this matter have been unequivocally against such a candidacy. For her part, Inu Teisei says she 'would not' support Bartok in a bid for the fen presidency, on the grounds that 'orga are just plain mean.'

Pirate, a sylvan fighter and self-described 'ally to all fens' was initially lukewarm on the idea: "if he had everyone's interests in mind, fens forward, I think he would be good." When reminded that Bartok is the Orga general who once stole Puddleby's altar and is ascendant once again after being presumed dead for many years, Pirate furrowed his brown and changed his tune: "Oh! No, that sounds terrible."

If not Bartok, though, then who? For now, Largo's untimely resignation has elevated Relkin to the office of Fen President. Relkin, in good keeping with Presidential tradition, is currently MIA. Informal non-orga nominations for candidates in the upcoming election abound in the lands. Some names that this reporter has heard floated include Zhirem, Dandelion, Coldy, Pun'isher, and D'ead – an unusually friendly group of contenders, to be sure.

With the exception of Bartok, this may be the most amicable and least contentious race in Puddlebean history.

More as this story develops.
-Lynne Arr'shan
Posted by Para at
08:39 PM