The One That Got Away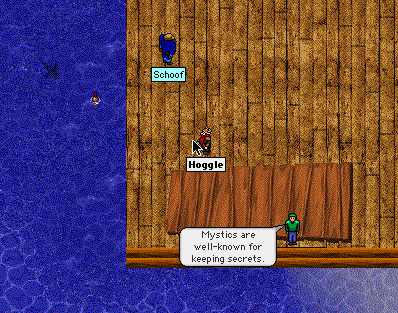 Hoggle sent the following report to TMN:
Beware all fishermen and fisherwomen! Read this, for it might one day save your life!
I was out on the docks just kinda throwin' out a few casts in the wee hours of the night and wasn't really catching anything good . . . then I felt somethin' heavy at the end o'my line. It was some type of strange sea monster! I managed to pull it onto the dock and a fight ensued.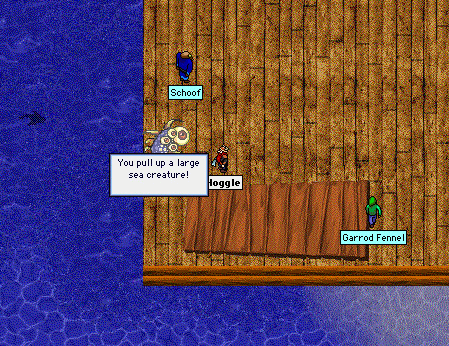 The creature just seemed to stare oddly at me as I swung my gossamer blade like a madman, unable to land a single blow.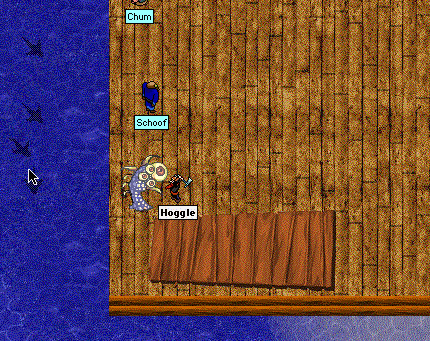 Before I had a chance to morph . . . bam! the google-eyed sucker beast pulled me into the watery deep!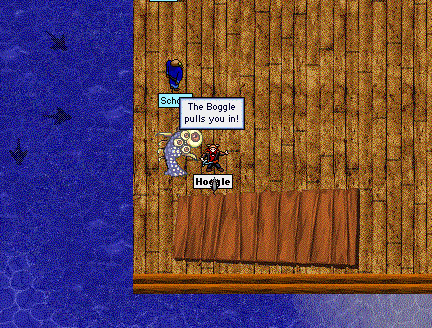 I found myself underwater without a breathing potion to my name. I managed to get through a maze of seaweed and spotted some type of underwater sylvan lookin' gal off in the distance . . . unfortunately, I found myself rather short on breath, or I would have engaged her in a bit of conversation.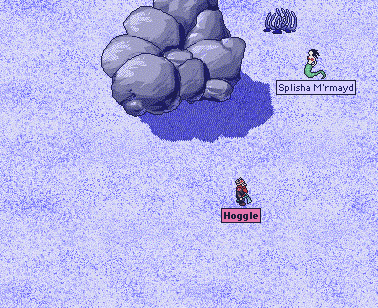 Glub . . . glub . . . glub. It all went black.
So, I lay fallen for a good 5 minutes and contemplated my assured depart from this deathtrap ocean. How am I supposed to toggle for here???? Anyways . . . as I lay there grumbling about my current predicament under the dark blue sea, I washed ashore and was found by Nesse. He got me a healer and I lived for another day.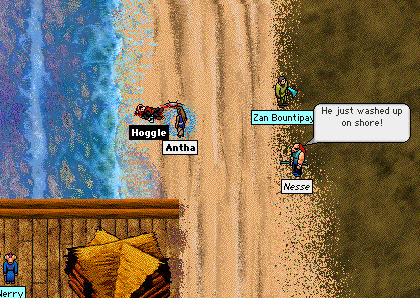 I searched the beach for some time but was unable to find that creature. I am offering 5,000 coins and my great axe to the person who killed it (if they stuffed it). I would really like to put this odd creature in my house. thank you.
P.S. ALWAYS carry an underwater breathing potion with you if you fish!
-Hoggle
Posted by Para at
12:38 AM